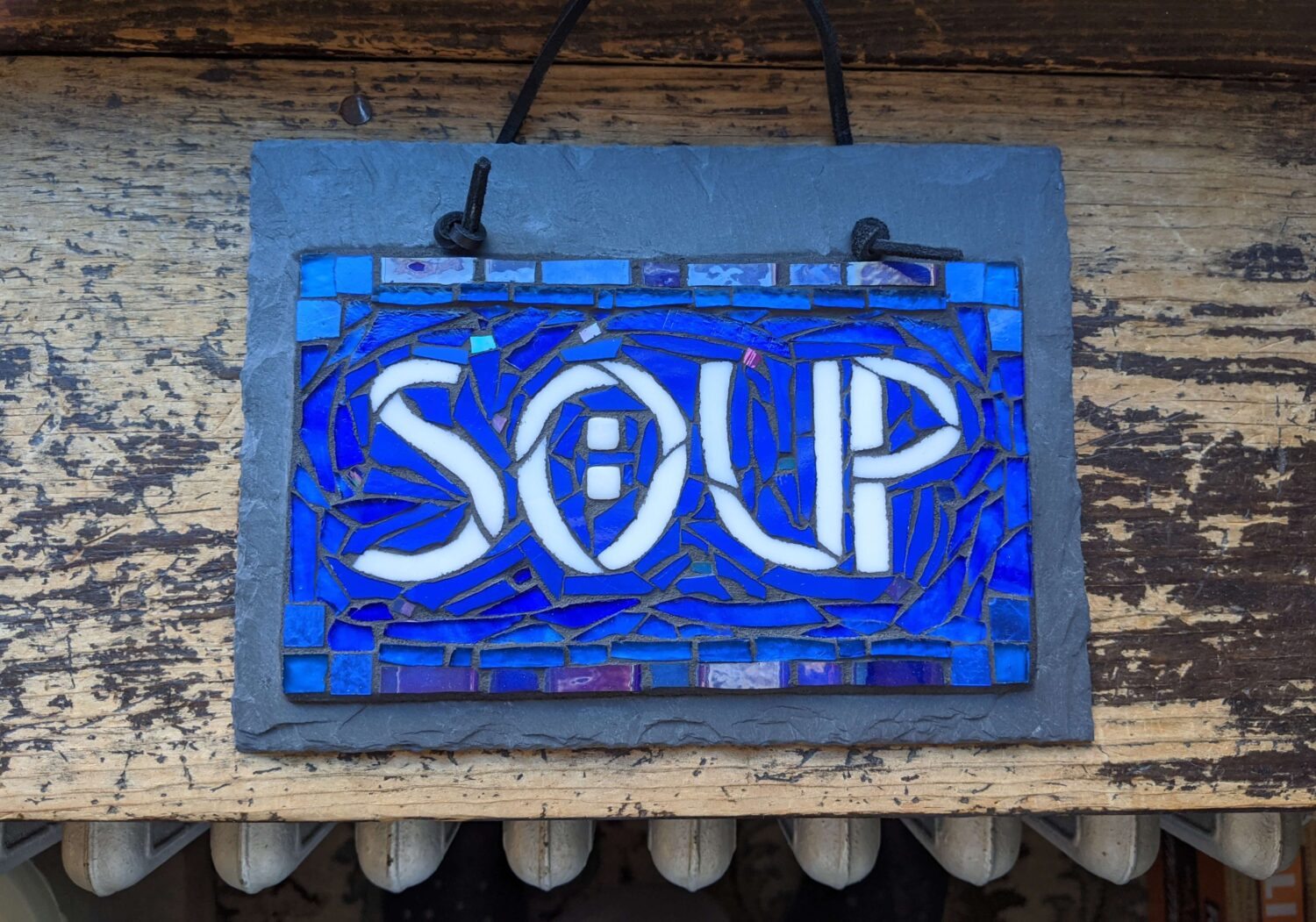 Plans this summer would have had us on a road trip.  The destination was to visit family with stops along the way to see friends and some favorite places from when Urbana, Illinois was our hometown.  For now we are looking forward to rescheduling the trip.
Instead of seeing a friend, we sent SOUP her way.  It is her word of hope and sadness. Her soup is like the pizza Wayne makes. One year his resolution was to make pizza for as many people as possible. A welcoming meal to share with friends. Our friend's soup nights have been put on hold just as we have stopped having friends over for pizza. But one day a friend will arrive at her place and they will know they are at the right place, as SOUP will be hanging on the door.
We have a commission for another new word, another word with great personal meaning.  It is a retirement present to one's self.  The background will not be exactly the same, but they are also drawn to white on blue.
Our years of creating words are creating tales that bring us awe.  It is only a word, but one word can be an entire story.  Are you feeling moved to have a word celebrated?  You can commission one here.