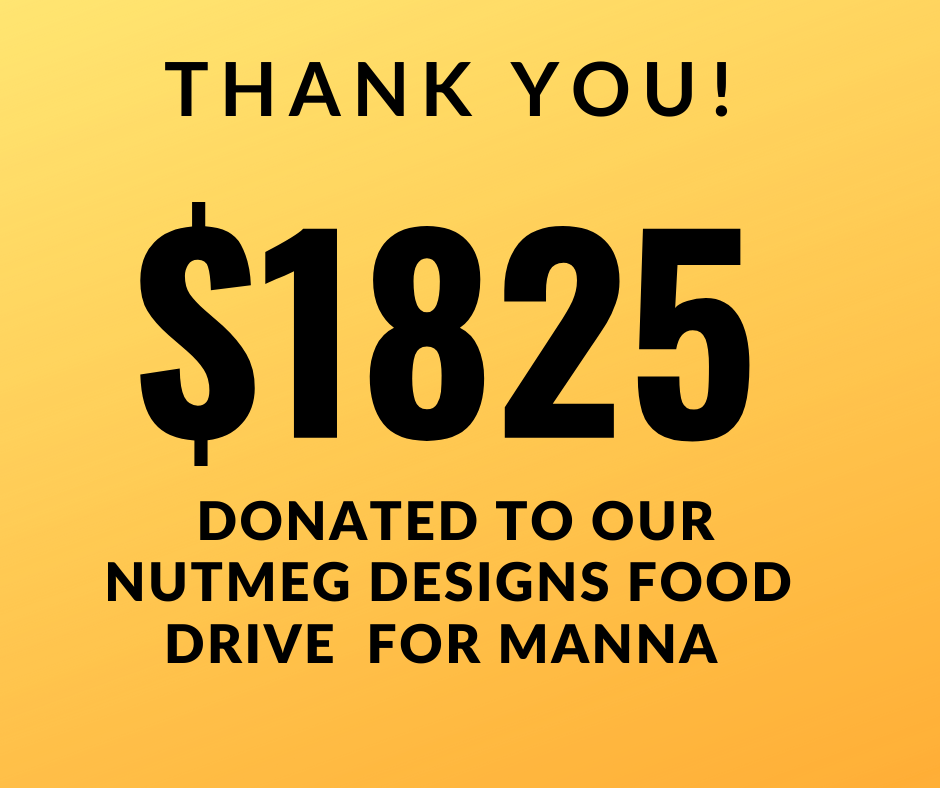 Historically, Wayne has always said that if you help feed the hungry at our Spring Open Studio, he'd feed you with some fresh strudel. 2020 was our 5th Annual Spring event, but it was a Not-Open Studio in light of COVID-19. Wayne rose to the occasion and made strudel for curbside pickup.
Also, it is a tradition that our generous friends and clients brought food donations to help Manna on Main Street feed the hungry in the Lansdale, PA area. We had a GoFundMe page instead and were thrilled with the outpouring of response, and although our original goal was $1000, we blew past it and hit $1825.
Thank you to everyone who made this non-traditional event a success! We wish we could have greeted you at the door, taken your bags of groceries, and invited you inside. But you showed up online and curbside, and in our Etsy shop.
Congratulations to donors Martha, who won our raffle for a stained glass piece by Wayne, Beth T. who won a pendant by Margaret and Catherine S. who won a jazz doodle drawn by Wayne.