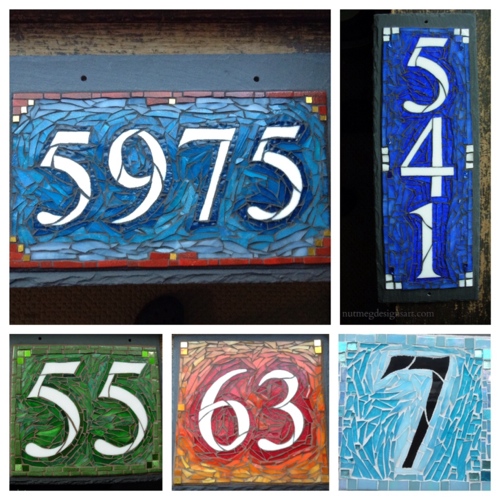 Clients tell us that our numbers are unlike any other on the market.
Designed for the outdoors on newly quarried Pennsylvania slate.
Turnaround time is currently 6-8 weeks
Wayne designs the numbers uniquely for each sign, with cut lines that enhance the flow.
Traditional stained glass tools allow for graceful curving shapes.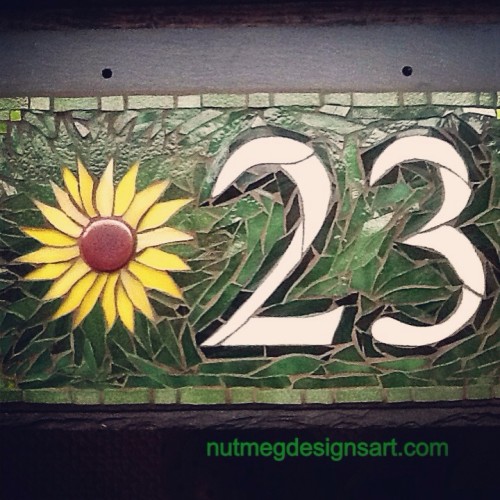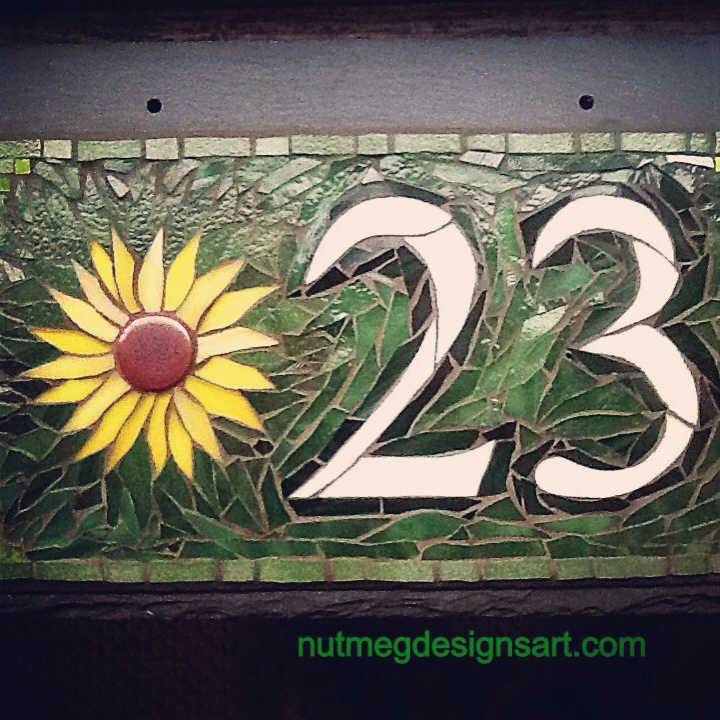 Please contact us for quote for a custom size, or if you would like a motif.  We love new configurations.
Current turnaround is 6-8 weeks.  Order your number now to get on the list.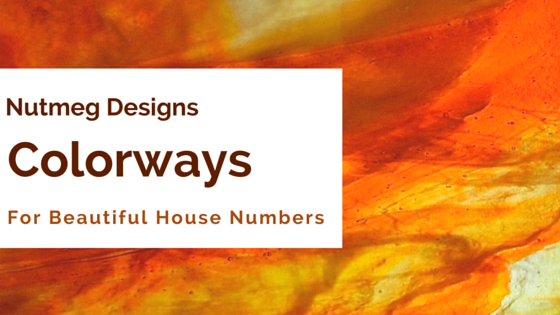 The design exceeded expectations. Margaret kept me informed during the progress of the design to its completion and delivery. They are superior craftspeople who produce superlative designs. Thank you! David Selditz
The craftsmanship of Nutmeg was superb! I ordered house numbers for my lake house and they were absolutely beautiful – very impressed with the quality. Helped give my lake house a much needed face-lift. True artistry. Michelle Swanford
Our house numbers look SOOO lovely – very artsy and hip instead of the old lady number plaque that was there before. Margaret was super helpful in sending photos of colors and design ideas to help me decide. Really great work! Caroline Brown
House Numbers