Come Imagine With Us

We Begin with Listening
Listening to what you want to express with your commissioned gift.
Listening to your evocation of the recipient.
Listening to the evolving art.
We Guide you Through the Process
Photos of previous commissions to give you ideas.
Preliminary sketch if you need more visualization.
A quote once we combine your ideas and your budget.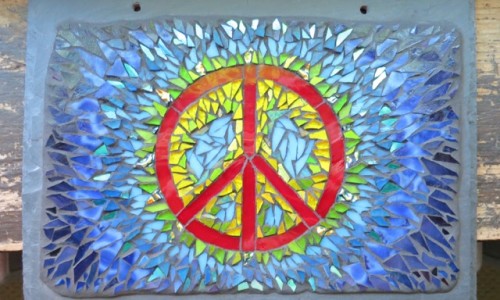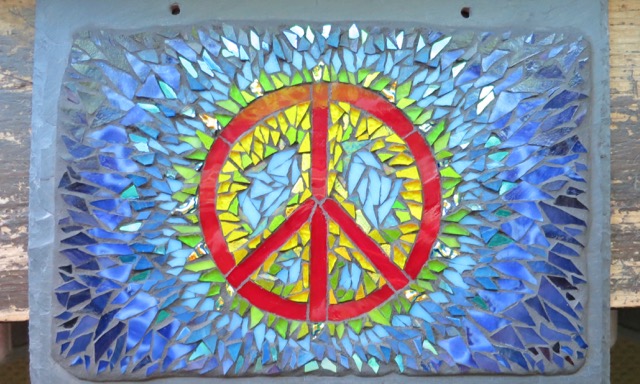 The Peace Symbol design was a challenging project. We discussed our vision for the sign with Wayne and Margaret . They executed perfectly! I highly recommend Nutmeg Designs.
That is the most beautiful thing ever. I can't wait to hang it on my wall. Thank you so much for everything. You have been so wonderful and easy going. . . and it was so reassuring to see pictures of the glass before you used it. I sincerely appreciate every bit of this.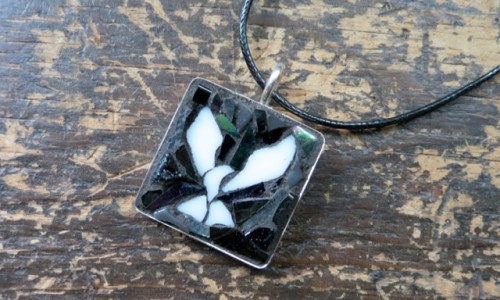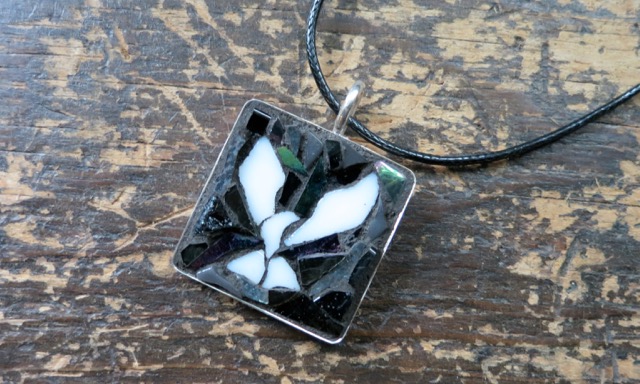 I've purchased two pieces from Margaret – a Christmas gift for my adult daughter (the mosaic pendant) and a 60th birthday gift for my sister (dove pendant). Both pieces were magnificent! I can't say enough good things about those a pieces. Now I just need to buy one for myself!!