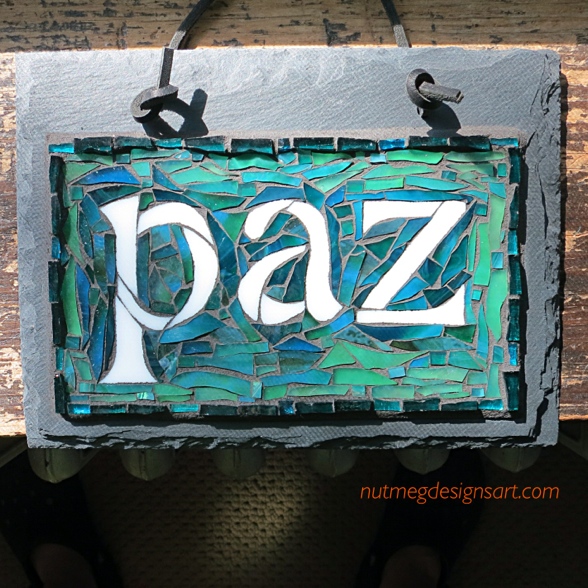 Paz in bright light, a collaboration mosaic by Margaret Almon and Wayne StratzOur latest word commission brought us into our third language, English and Hebrew being the others; and what a wonderful word to do, paz. Photographs are a moment in time and when we advertise our work we have to come to peace with that fact. 
How can you capture the colors as they really are when they really aren't one way? They are many, billions and billions. Margaret took photos of paz on a sunny moment. The border glass shines gloriously. Later in the day, I came in from the garden with camera in hand and photographed paz in the fading light of the day. Paz had not moved. In my photo, glass that highlights Margaret's background appear out of no where. 
We once had a woman in our craft show booth, who so enjoyed having the glass dance about as she kept her eye on the mosaic. She moved her head to get billions and billions of moments in time. 
Commission your word to catch the light.https://nutmegdesignsart.com/words/