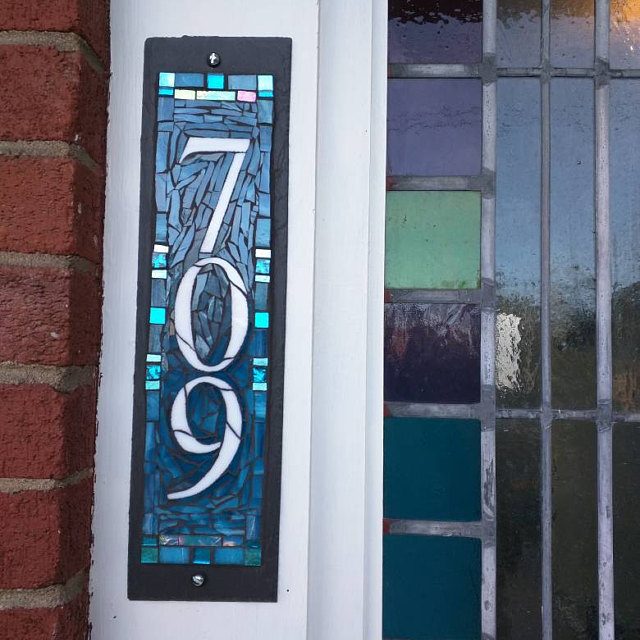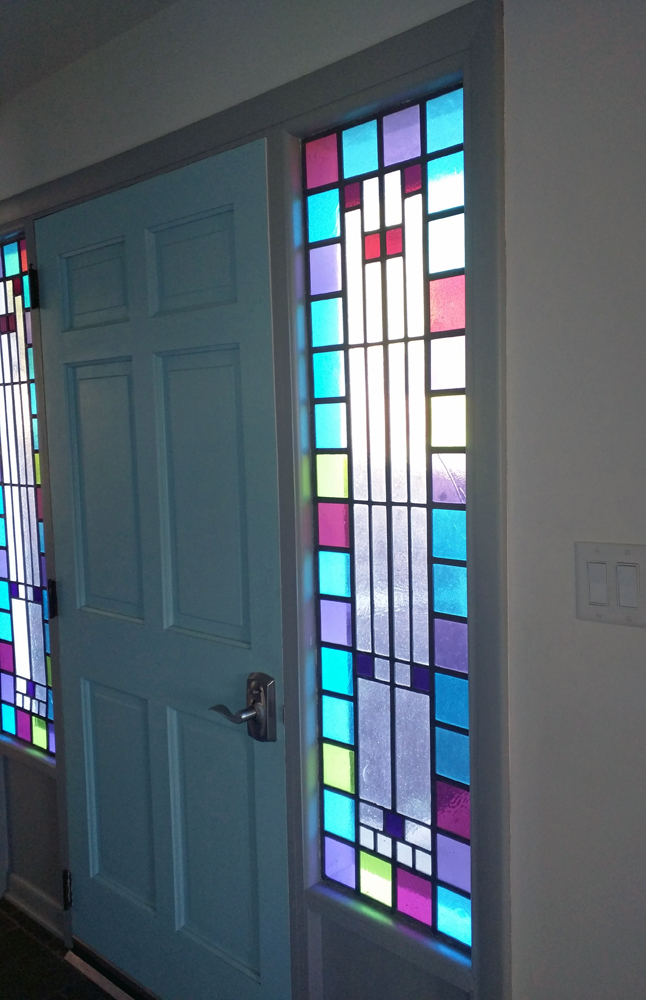 Connections are fascinating and the textile metaphor of interconnected threads often appears, and in this case a very apt description. The 709 house number was commissioned by Juliane Gorman of FeltHappiness, maker of fantastical felted hats. She found Nutmeg Designs through her work at TAFA: The Textile and Fiber Art List, when I followed TAFAList because of my love of textile art. Check out FeltHappiness and TAFA for a dose of textile beauty!
She wanted a number to resonate with the narrow stained glass panels (in a sort of modernist, 'De Stijl' style) flanking the front door – the dominant color is turquoise, with accents of yellow green and red violet. Both being very attuned to color, Juliane and I worked through the possibilities, deciding to go with "less is more" and the elegance of primarily turquoise and aqua.
This house number plaque is on 4×15 inch slate and we are glad to work with you for your color options!
I'm so happy with the mosaic house number sign that Nutmeg Designs created. Margaret helped me choose a color palette that complimented my pre-existing, stained glass panels. It's a truly a happy harmony that makes a welcoming entrance! Also, there were instructions on how to hang! Juliane