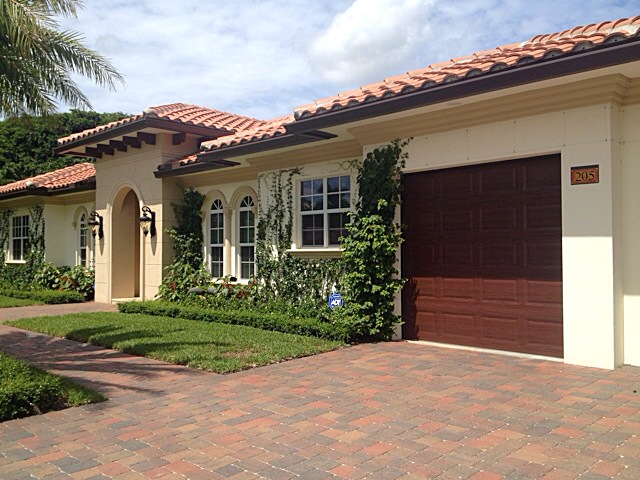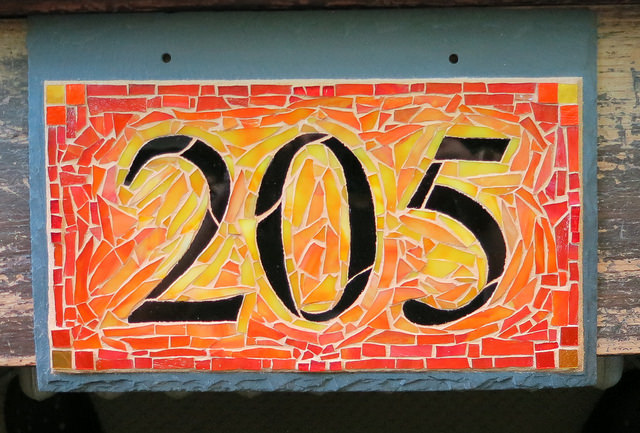 Add unmistakable curb appeal to your home with a Spanish Mission Style house number in the color palette of warm yellows and oranges with dark numbers. It's the perfect complement to stucco walls and a red clay tile roof. The client chose the Mission Style Colorway which accents the neutral earth tones of a Spanish Style home with a pop of color. The glass mosaic sign measures 12×8 inches, on Pennsylvania slate.
House Number Details
Made to order colorful glass mosaic house plaque featuring crisp flowing numbers and a custom background with colors that delight and add a finishing touch. Both beautiful and easy to read from a distance, this house number will bring you joy every time you return home.
House Number Specifications
► This 3 digit sign has a 12×8 inch Pennsylvania slate base.
► The digits are four inches high, in Times New Roman font.
► For outdoor use, made with waterproof glue, and sealed for water resistance.
► Predrilled holes for fastening directly to your cladding. We suggest anchor screws for maximum stability. 
How to Order your House Number
► If you order through Nutmeg Designs Etsy, tell us what colors you desire in the comments field of the order.
►Check our Colorway Guide for ideas.
►We always check in to confirm colors before we starting creating your sign.
►You may also send us photos after your purchase, and we will give suggestions.
►If you have questions or need a custom size or rainbow background contact us, about a quote.
House Number Turnaround Time and Shipping
► Turnaround is 8-10 weeks.
► Packaged with care and sent via USPS Priority Mail to US and International First Class to Canada. Query for a shipping quote for other locations.