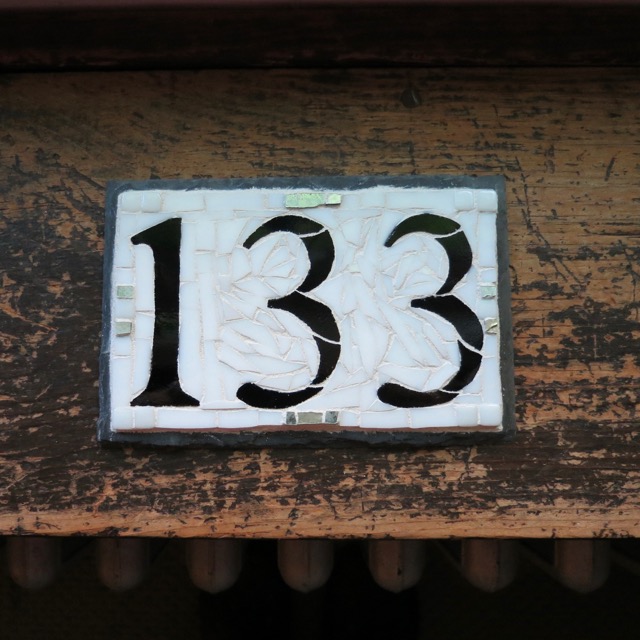 Two Palmyra Cottages are finished, and look fabulous in black and white. We blogged about the
progress of the address plaques,
and now they are installed and we live vicariously in these tiny houses. Our client Hugh Siler did a meticulous and inspired renovation.
The 1910 Cottages less than 500 square feet, in Historic Home Row, Old Towne Orange, CA. The first one was rented out before Siler could even get the For Rent sign up.
Our tiny Nutmeg Designs house numbers were on slate just over 4×6 inches! Smallest three digit house numbers we've made yet.