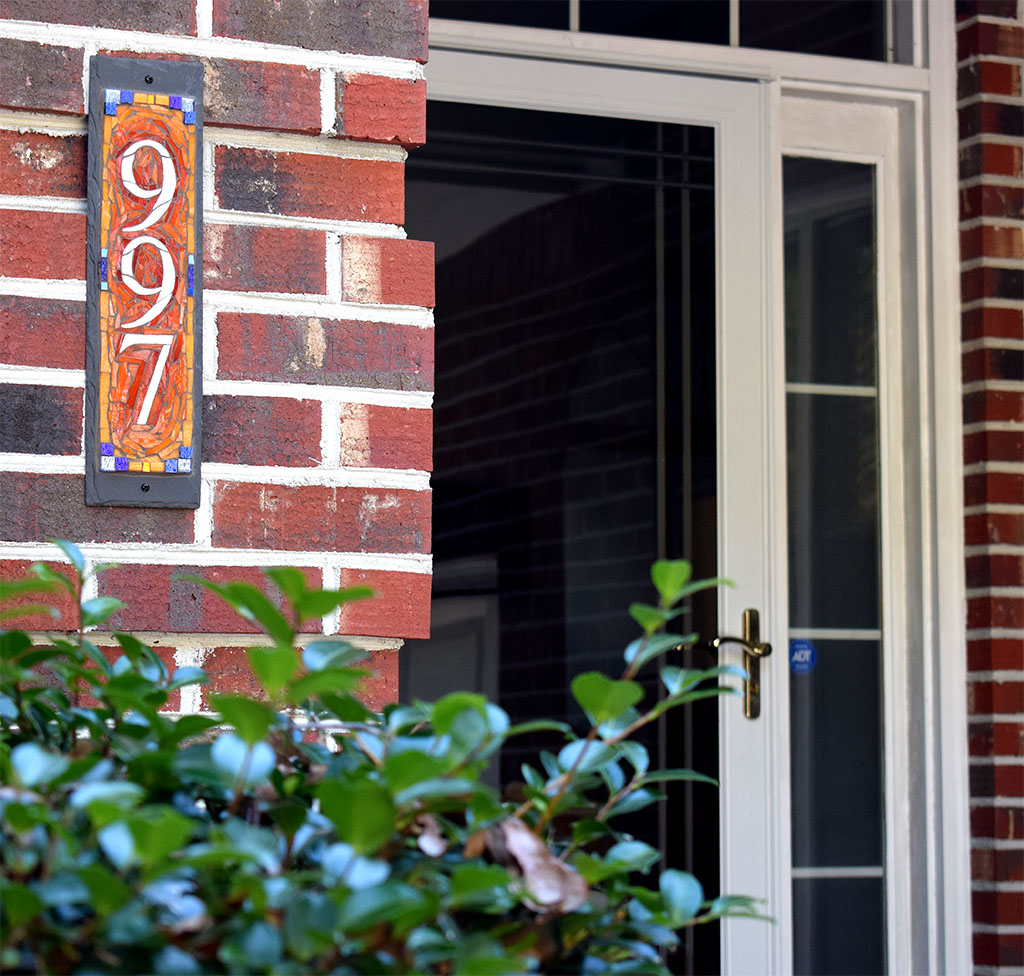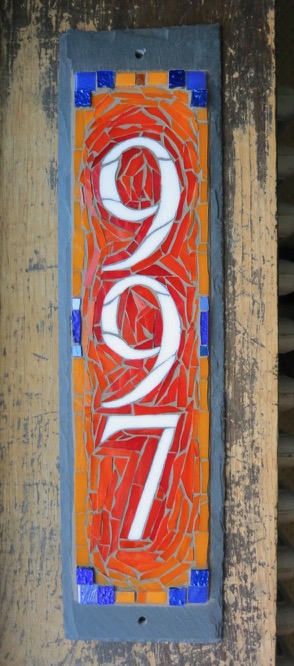 Getting a client photo titled "1_Fantastic" tells us we have created delight! This 3 digit vertical number is in the Orange Ombré Colorway.
Glass mosaic on 4x15 inch slate, and now installed in South Carolina, where though the house is situated north, it is catching the light even without extensive sun in the winter.
Etsy Review from Keith Meière:
This is a STUNNING work of art!!! Rich, vibrant colors and fine details. This handmade item really adds some character to the front of my house.
That the client is the nephew of my mosaic idol Hildreth Meière is a thrill!