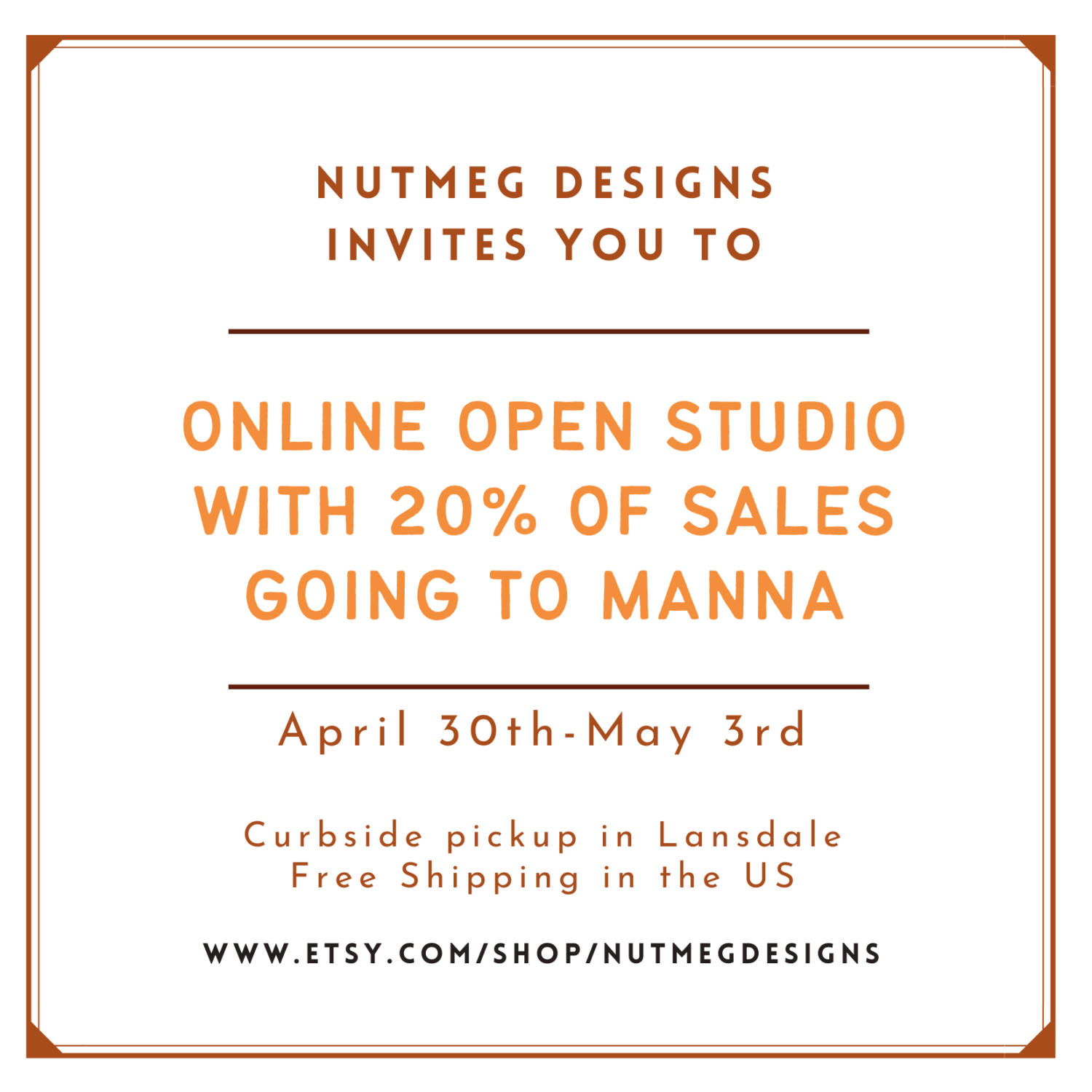 Our 6th Annual Open Studio and Fundraiser for Manna on Main Street is online for 2021. April 30th-May 3rd 20% of all our sales from the Nutmeg Designs Etsy Shop or online invoice are going to Manna to help feed hungry folks in our Lansdale area community. 
We will have curbside pickup in Lansdale – we will contact you to set up a time after you make your order. Wayne is making strudel for our clients. If you can't make it in person, we will be shipping free within the US. 
We miss greeting people and helping them with their bags of groceries to donate, but we do have an online fundraiser if you want to donate directly. Every $5 donation gives you a chance at one of 3 Nutmeg Designs Gift Certificates for anything in the Etsy Shop. The drawing is May 4th, 2021.