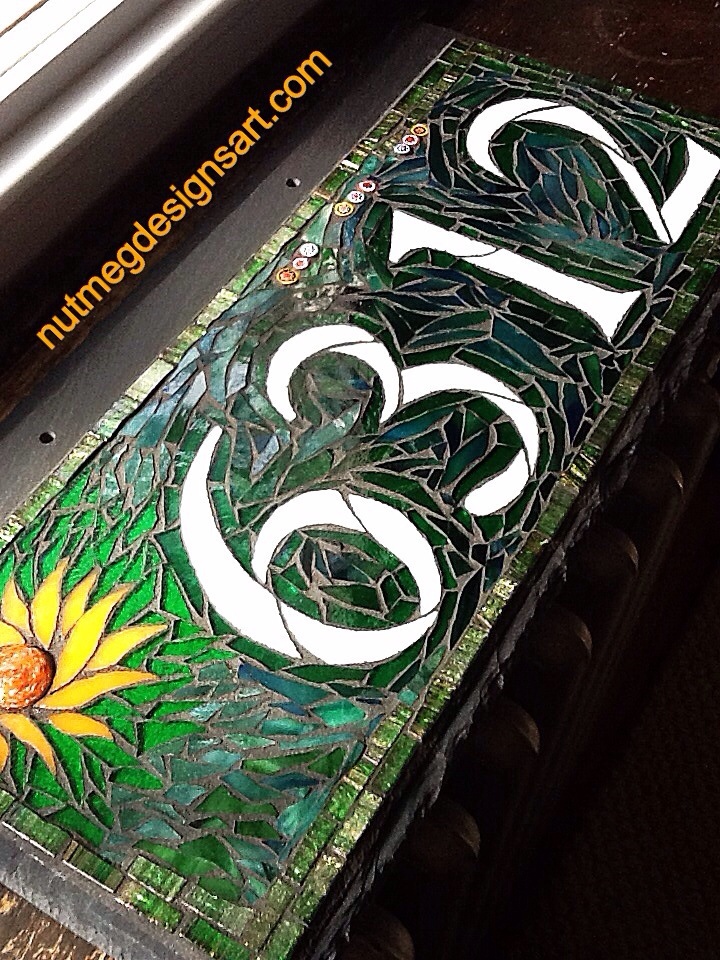 All our house numbers are custom. We do have standard sizes but we have been asked at times to change the size of the plaque to fit the house. Often this is when a client wants to go vertical. The colors are chosen by way of clients who consult with us after sending us photos of their home.
But three of the forty plus home owners, who commissioned house plaques in 2013, asked for a bit more than numbers on their signs. In all three cases that gave me an opportunity to do a bit more for I usually only design and create the numbers. It started with the sun above. I love how Margaret used the lighter shades of green by the sun as if the whole corner was glowing.
The year ended with two gifts. A friend commissioned the 23 with a sunflower for his brother. Another friend commissioned the Dogwood blooms for husband. She also wanted the background to have lots of mirror pieces.
Let us know how you want your house number created.