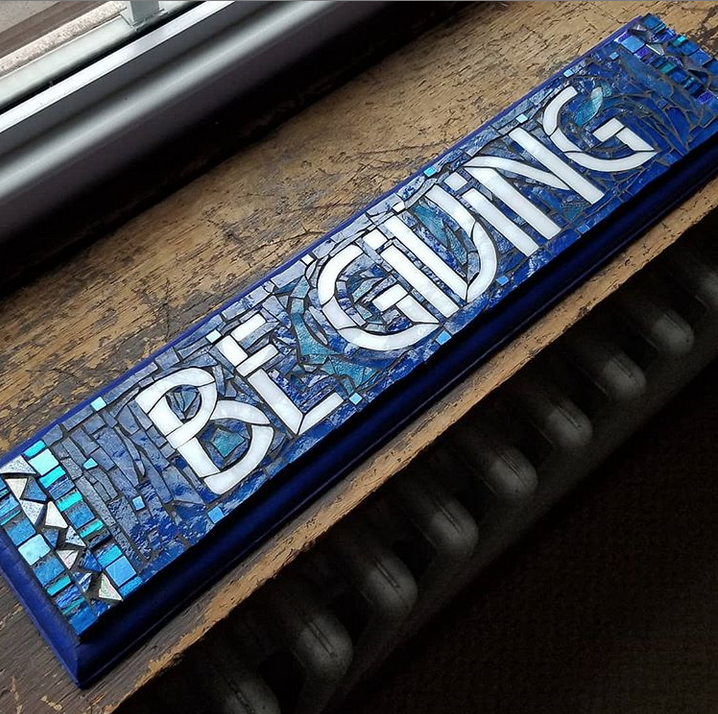 Be Giving:
(in the words of the client)
"Years ago, I met Wayne Stratz of Nutmeg Designs via the world of my blog. Wayne reached out to share his passion for Ignatian spirituality. Throughout our email exchanges, I learned that he and his wife, Margaret, both have a gift of creating and designing mosaics and stained glass. He has made other pieces for me before, but this most recent one I just received is the most meaningful one to me.
This piece is in honor of my grandfather. The blue to capture his blue eyes and favorite color and his love of "blue-bird sky days". And his words. His words that will impact me for the rest of my life.
When I asked Boppy a few weeks before his death what life lesson he wanted people to understand, he replied, "Be giving…always be giving!"
Boppy, may this remind us of all the memories we had together. May it remind us of all the ways you lived this legacy of generosity. May it remind us to be giving as you always were to the person in front of you.
Wayne and Margaret, thank you."
What can we create for you?