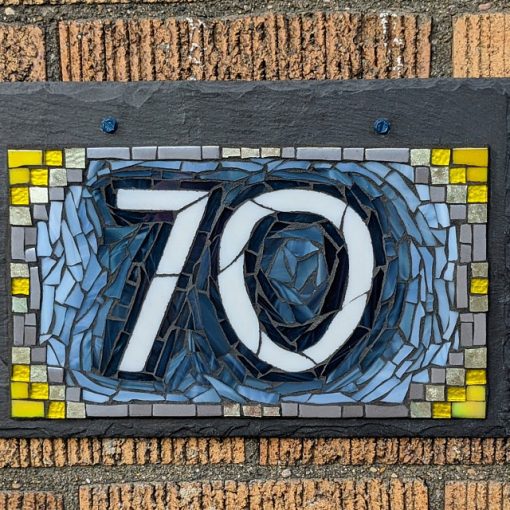 Simple elegant Arts & Crafts numbers on 12×8 inch slate with a dark blue, light blue and gray ombre of
the Newport Colorway.
The yellow accents really set off the blue. We create 2 digit numbers on square slate, but sometimes
a client's home works better with a rectangle. Sometimes there is an imprint of the old sign.
Each shape has its own personality!
Commission us for your number,